Thank you all so much for the great bloggy welcome. You have given me enough confidence to keep up with this. LOL Bren, you are a sweetheart. Thank you for sending people my way. See, I can't figure out how to make clickable names. Oh well, I am sure everyone knows who I am talking about. LOL
I received this letter in the mail Friday. It was addressed to Grandma T.... and had our grandson, Ashton as the return address. So, somewhat puzzled, I opened it up. Oh my, the tears started flowing....
In case you can't read it all because of my poor photography skills, it says I LOVE YOU GRANDMA ASHTON. Is that not the sweetest thing? Ashton is 5 and in Kindergarten. Our daughter said his homework was to write a letter to someone. He wrote it, put it in the envelope, stamped it, and walked it to the mailbox. I will keep it for ever. Love you so much, Ashton.
See what I have been doing this weekend.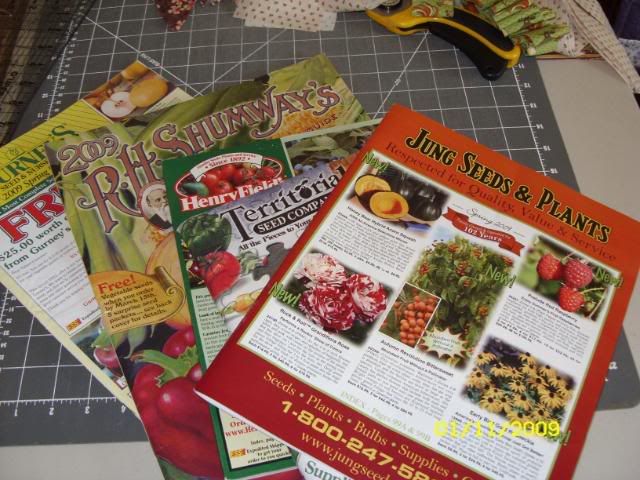 Jungs is my favorite. We have always had good luck with their stuff. I am getting garden fever. LOL Anyway else excited about getting into the garden?
Here is a picture of the fabric I got on clearance at Wal-Mart Friday. I bought 28 yards for right at $30. No earthshaking fabrics here, but I'll use them in something.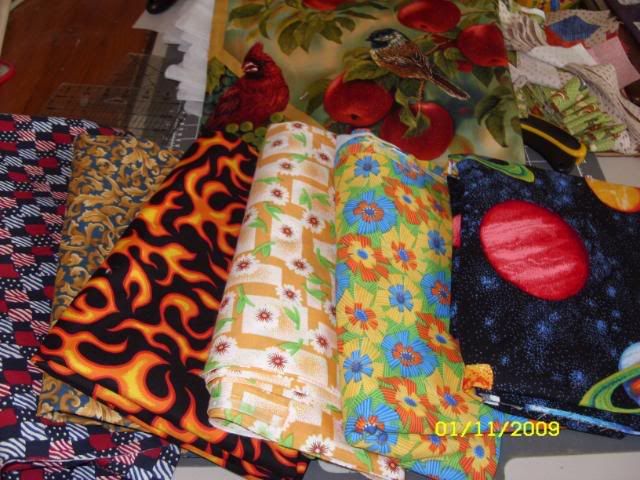 Look at this panel. I didn't really look at it till I got home. I wish I had bought more. It is so pretty. I am thinking it will make a lovely tablecloth or wallhanging. It is much more vibrant that the picture shows.
Well I had planned to post pictures of Ashton's Christmas quilt, but I think I will wait till tomorrow. I made a crockpot of chili today and it is calling my name. LOL
Everyone have a wonderful evening.
Winona